---
Retail lighting design: which strategies are the most effective?
---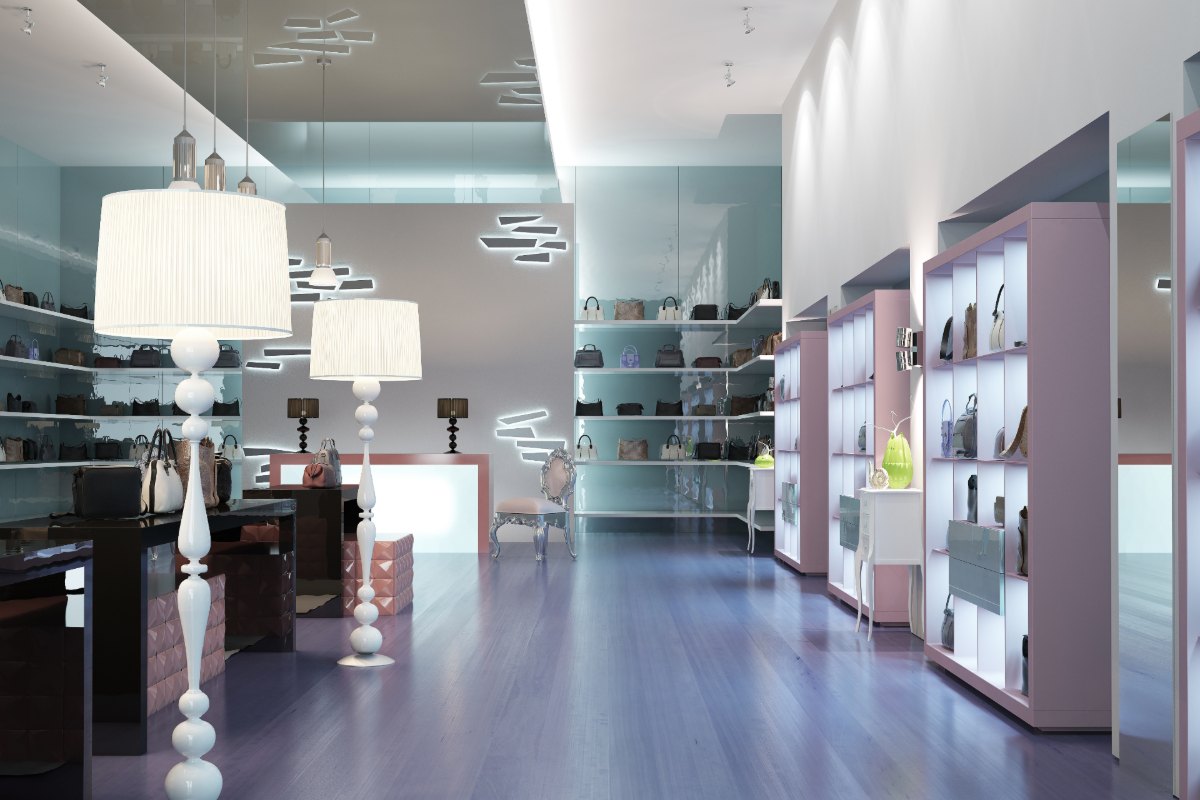 To keep up with the times, actual physical stores need to use strategies to make them stand out above the rest. The correct use of carefully studied lighting systems is a move in this direction.
Lighting brings an added value to any constructed space, increasing content and making it fully functional with regard to the business it contains.

If we think about the first time we go for a walk in a new city, we start to perceive it and to experience it through its shops. Through those windows, lights shape the surrounding landscape, attracting passers-by; they stand out as meeting points, creating a type of "urban room", a "social interior" where people meet up, interact, spend time.

Light is essential when it comes to presenting products, creating an atmosphere, communicating the identity of a retail space. Lighting use has contributed to the aesthetic quality of the store and to the way it is emotionally perceived, increasing the sensorial rate and its interaction with its surroundings.

In this context, lighting projects take on essential importance as well as a particular psychological value.

Why lighting?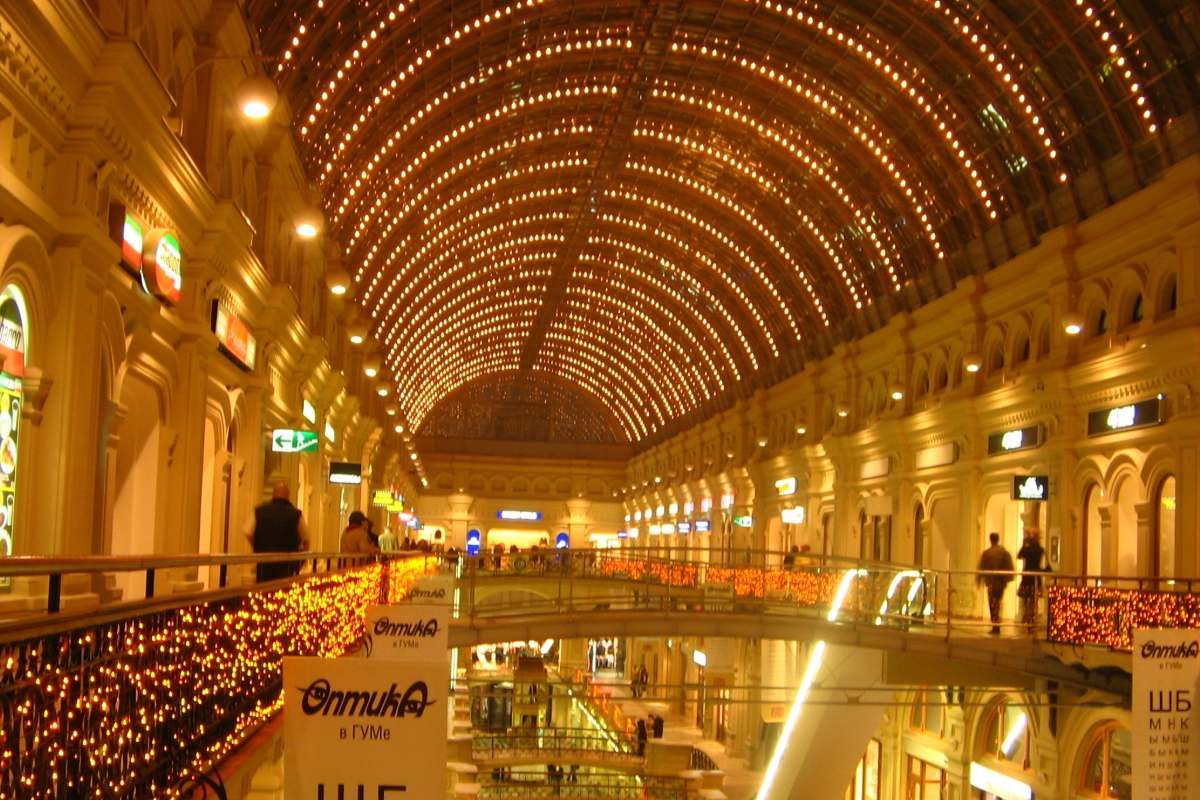 As shown by different research, light has a direct influence on our mood, considering that 80% of the sensory information our brain receives comes straight from our eyes.

This is why we should never undervalue the importance of light when looking at the display alternatives for different products. A well-thought-out lighting design can attract potential customers and accompany them in a genuine shopping experience.

Failure to use lighting strategically can mean that retailers miss out on genuine opportunities to boost sales.

Although there is no one-size-fits-all lighting design, there are guidelines and basic principles that can be applied to all retailers. When studying lighting designs, it is necessary to think of solutions that can attract customers and encourage them not only to spend money, but also to come back another time.

First and foremost, it is important to understand the type of atmosphere you want to create in the store. Lighting can definitely contribute in this sense.

In fact, when looking at research carried out by Zumtobel, Royal Institute of Technology in conjunction with the Hamburg University of Applied Sciences, lighting tones can alter customer feelings. This shows how lighting can have a significant emotional impact and enormously influences perception of display space.


At the base of the lighting choice is the atmosphere to be created. And to define the type of atmosphere, it is necessary to think about how we want our customers to feel while they walk around inside the store.
Using natural light and materials
When planning a specially designed lighting system, it is important to consider how the materials used inside the store will influence the light inside it. Choosing the right colour and finishes, means it is possible not to depend completely on artificial lighting.

If, for example, you choose white walls and ceiling, this will intensify the light. But if your intention is to create an intimate, elegant atmosphere, then it is better to opt for darker tones.

Simply, in this latter case, you should bear in mind that you might need to plan for some extra strategically placed lighting points.

It is also necessary to consider the way that natural light can influence space.

More and more shops are now relying on large windows to let in light, but it is also important to consider the effects on colour temperature. Natural light in fact tends towards blue, contrasting with the warmer temperatures of LED lighting and incandescent sources. To keep the focus properly centred on the product, it is necessary to "keep up" with natural light. For example, it is possible to consider lighting the window from the front using a colder colour or lighting with variable intensity that can be adjusted to suit the circumstances.
Playing with contrasts
A successful strategy for making a product stand out and to make the most of the whole shop can come from using contrasts.

Create them with light, alternating use of dark and light with a firm focus, using lighting only where you want it. When you use contrasts, you also create greater depths and the customer can perceive the product better.

Focusing on contrasts also gives you the possibility to create different attention levels for different products.

In practice, it is possible to create contrasts with lighting points or lighting tracks and this means you can define focal points in which to concentrate brightness. Since windows are what give customers their first impression of any store, focal points and contrasts are particularly important in this area.
Vertical lighting
Another new trend in lighting design is vertical lighting. What this does not mean, however, is simply evenly uplighting from floor to ceiling.

The human eye is naturally attracted to light, and the first thing that a customer walking by a shop will notice is its vertical development. Since we know this, we need to light up walls and vertical surfaces to attract potential customers within the space.

As a general rule, lit walls give shops a spacious, airy atmosphere, while focusing all the lights on individual products can create a darker setting.

Once again, the choice mainly depends on the type of atmosphere you want to create and the way you intend to present your products.
The importance and role of LED lighting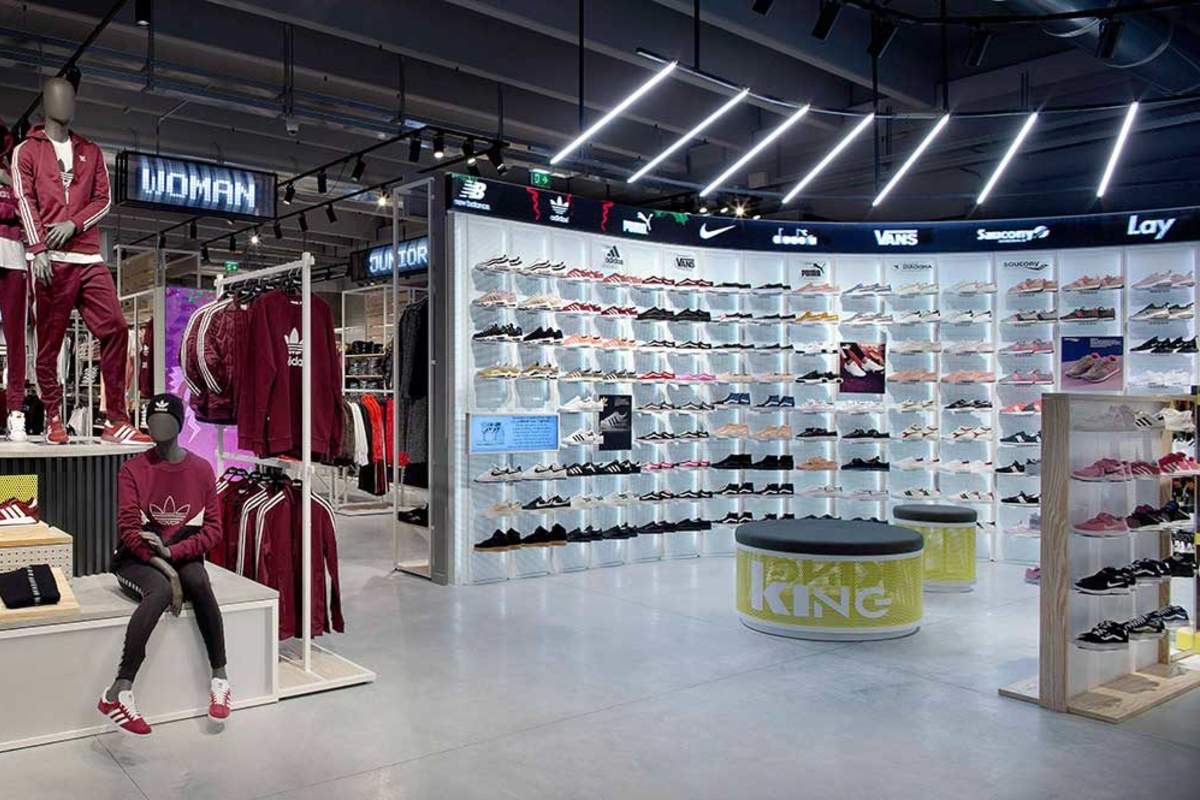 To create special light points, it is necessary to focus not only on the overall lighting system, but also on the single details that create the sales area. The growing trend related to using LEDs is moving in this direction and is perfect for framing a display stand, to backlight a counter or even to light up the interior of shelving units or tops. This focus on detail is both simple but highly functional and in aesthetic terms, extremely satisfying.

LEDs are also an economically accessible solution, as well as an efficient one, considering the reduced energy consumption.

According to research by Zumtobel, combining a wide backlit area with spotlight accents make the displayed product more attractive as well as making it easier for customers to identify the value of the product itself.

Another advantage not to be underestimated is the creation of an easily accessible, manageable lighting layout.

All too often, overly elaborate linear systems are being chosen and these not only require special installation, they also need notable amounts of maintenance.

In these cases, it is advisable to plan for remote controls to manage the whole system easily.

As a rule, an optimised LED system can guarantee the following advantages:
Instead of having an evenly lit shop, LEDs create a favourable contrast by lighting the display area in which to direct customers.
Positioning LEDs vertically will achieve a more powerful effect than a horizontal layout, and it also helps customers to get a better understanding of a shop layout, which encourages them to discover it.
Lighting a specific product rather than another will make sales easier.
If the lights are inserted into a shelving unit, the effect will be aesthetically stunning and very successful, especially if the light point is positioned under the shelves, as this causes the customer to linger for more time on the item on show.
Using LED lights to create colour heat (between 3000 and 4000 K on the Kelvin scale) is a functional strategy in the retail industry. Generally speaking, cool tones are used for large spaces, while warmer tones create familiarity.
Why LEDs are increasingly in demand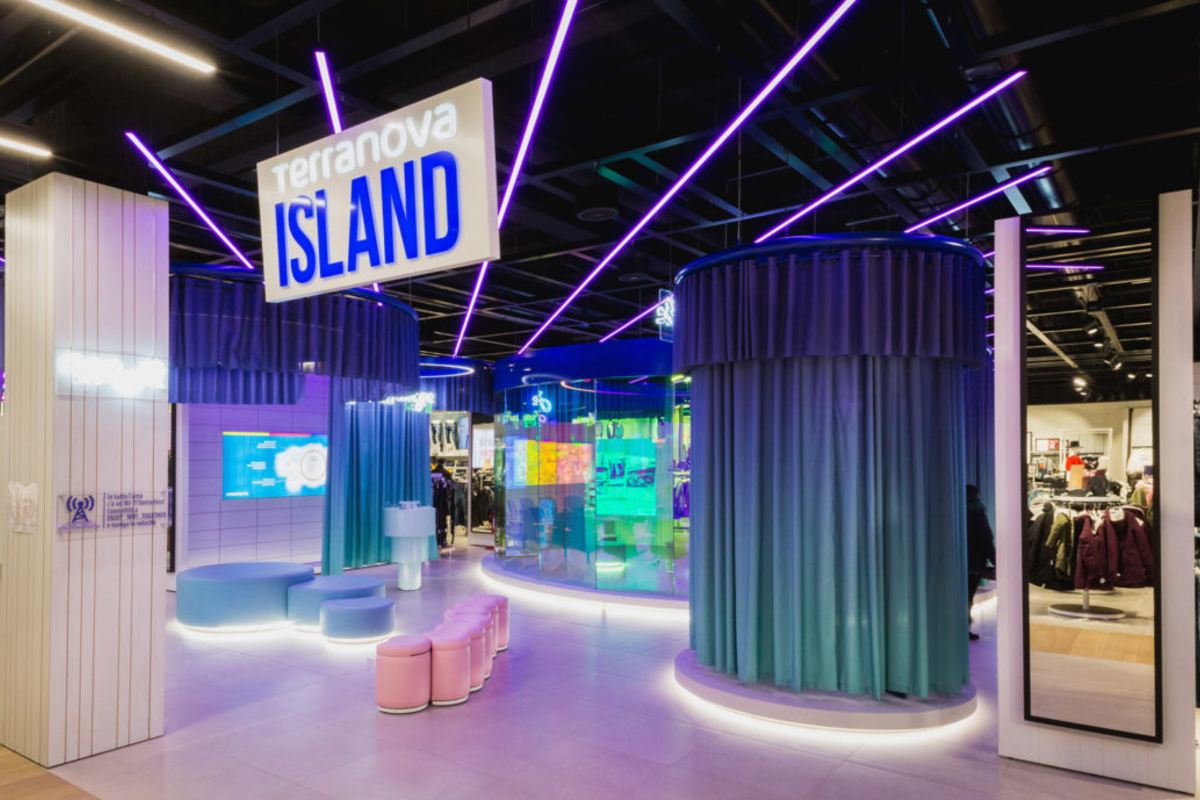 LEDs are being used more and more as a means to encourage sales.

LED lighting was one of the most talked-about subjects at the last Euroshop Trade Fair, where the retailers who already use this lighting system have confirmed the way that this technology can bring about sales point innovation and, as a result, help to increase sales.

LED lighting comes with a range of advantages, including a long lifetime, low energy consumption, simple adjustment from warm to cold lighting, the possibility to control lighting intensity, and the wide range of sizes and layouts available. All of these features are what make LED lighting much more advantageous compared to traditional lighting systems. As well as these features, by integrating the latest technological ideas for communication, LEDs make it possible to interact with the customer authentically to provide them with an even more exclusive shopping experience.
Below, we have taken a look at why LEDs are such a successful solution for sales point lighting:
1)Energy efficiency and eye-catching aesthetics
Architects and interior designers are always very attentive to energy savings.
This is due to economic reasons but also, in more general terms, to increased awareness of environmental and eco-sustainable subjects and the need to preserve and also use natural energy sources.
LED technology is a perfect fit in these terms, offering extremely high energy efficiency, also considering its greater durability. From an ecological standpoint LED lights are a step forward in the direction of a greener future, since they are not made with toxic elements such as mercury. They are also recyclable, and this plays an important part in reducing their carbon footprint.
2) Adaptability
LED technology can adapt to any situation and it is totally customisable, including in terms of colour variation, changes to temperature and to light intensity.

Lights can be adjusted to adapt to their surroundings.

From general through to ambient lighting, it is possible to set LED lighting to suit preferences. And considering compatibility with almost all types of control, LED technology can be connected to and integrated with smart devices, an important aspect when considering that the universal trend towards intuitive lighting use is contributing to the development of smart homes. For retailers, LED lighting can be optimised to highlight and accentuate specific items on display.
3) Energy savings and reduced maintenance cost
In the long terms, retailers who opt for LED lighting can benefit from lower energy costs, saving an average of 70% compared to traditional alternatives, which can be increased using electronic light flow control systems.

The installation of similar technology does require significant initial investment, but in the long term, the return on investment is notable.

In fact, LED lights last up to 25 times more than incandescent lamps (and if the LED is good quality, then that means about 30-50 thousand hours) as well as having top-performance, versatile lighting technology qualities. These are all important aspects for a store where the lighting is working for various hours throughout the day.

You also need to consider the lack of mercury, lead, cadmium, chrome, gas, UV electromagnetic emissions (which can also be responsible for attracting insect species).
4) LED lights love the outdoors
If we look at how fragile a traditional lamp is, especially at the fact that it is vulnerable to the elements, then we can appreciate that LED technology offers the exact opposite.

There are no filaments to be protected (usually with very fine glass), meaning that LED lights are strong and perfect for use outside. In a shop context it means they are the solution of choice for signs or lighting designs.

And with the latest tech innovations, the components used mean that LED lights are able to withstand vibrations, external impact and contact (often knocking_ with the public, as well as bad weather.

We should also add that LED technology works really well even at low temperatures, and this is why LED lights are an excellent solution to light up supermarket refrigerator interiors or outdoor car parks. The uses for this type of technology are limitless.
Lighting and the customers' shopping experience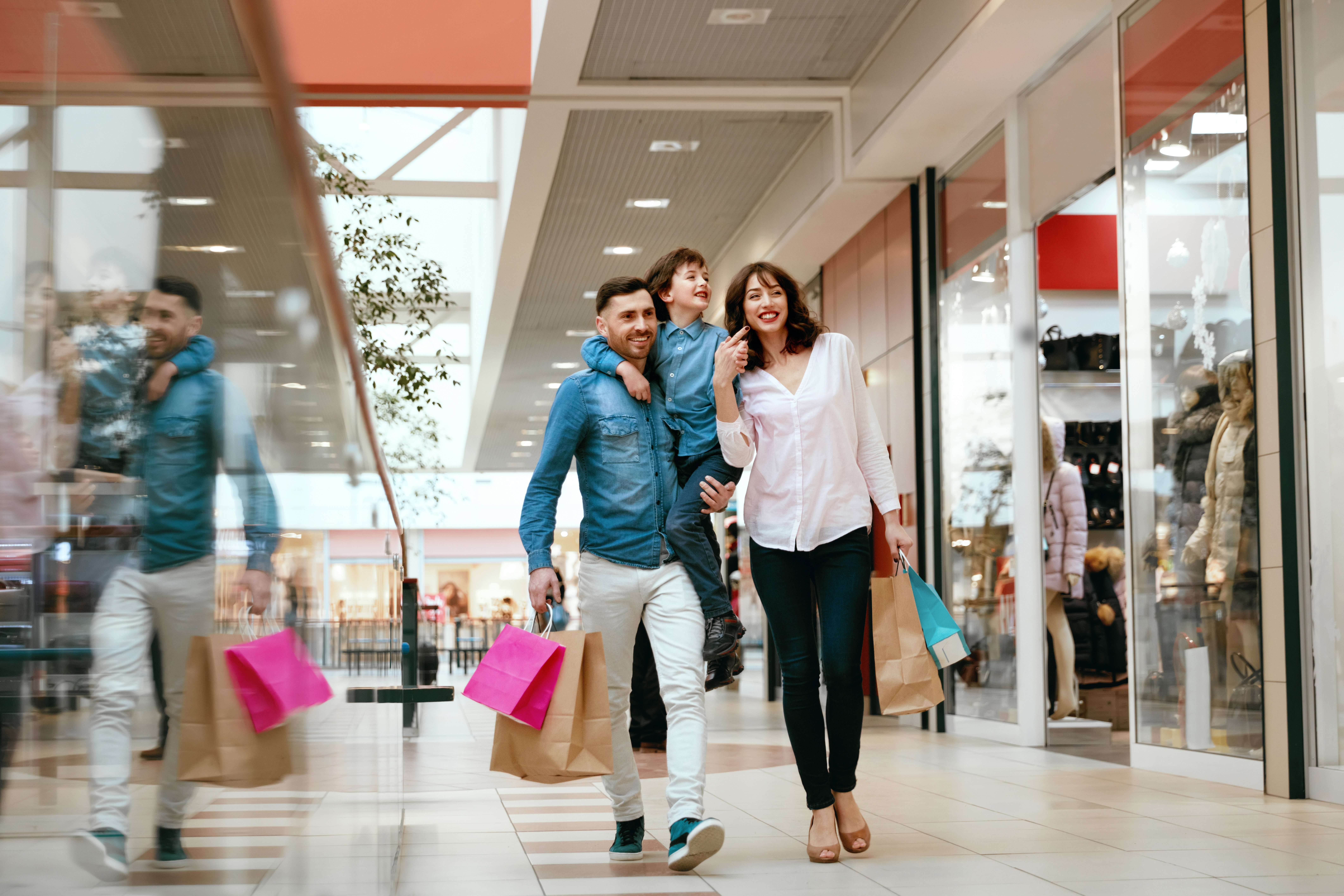 Until now we have focused on the benefits of strategic lighting use and in particular LED lighting, which retailers can make intelligent use of to boost their sales and as a result, their brands, which will see an increase in demand for their products.

How can strategic use of lighting change a customer's perception of a shop and its products? Let's take a look:
1) An inviting and satisfying experience
Let's start from the doorway into the shop. When the customer has to decide whether or not to continue into the shop and take a look around.

The ability to play with cold and warm shadows, together with the exact distribution of lighting points allows the retailer to create an inviting environment that appeals to and stimulates the sense of comfort, security and familiarity in a potential customer.

Once the customer has been encouraged to enter, a carefully planned LED lighting installation, combined with backlighting and track lighting, or wall-mounted lights, will show them different areas created in different parts of the shop.
2) Changing room lighting
If we're talking about a clothing store, changing rooms are essential because this is where customers choose whether or not to purchase an item. How much and the way in which this space is lit can impact on the customer's appearance and as a result, it can influence their final choice.
3) A new way to communicate
LED lights can be key when it comes to communicating a store. These lights can be incorporated into remote control devices, but they can also be interactive and therefore, "speak" to the customer.
How to improve the shopping experience and increase sales with light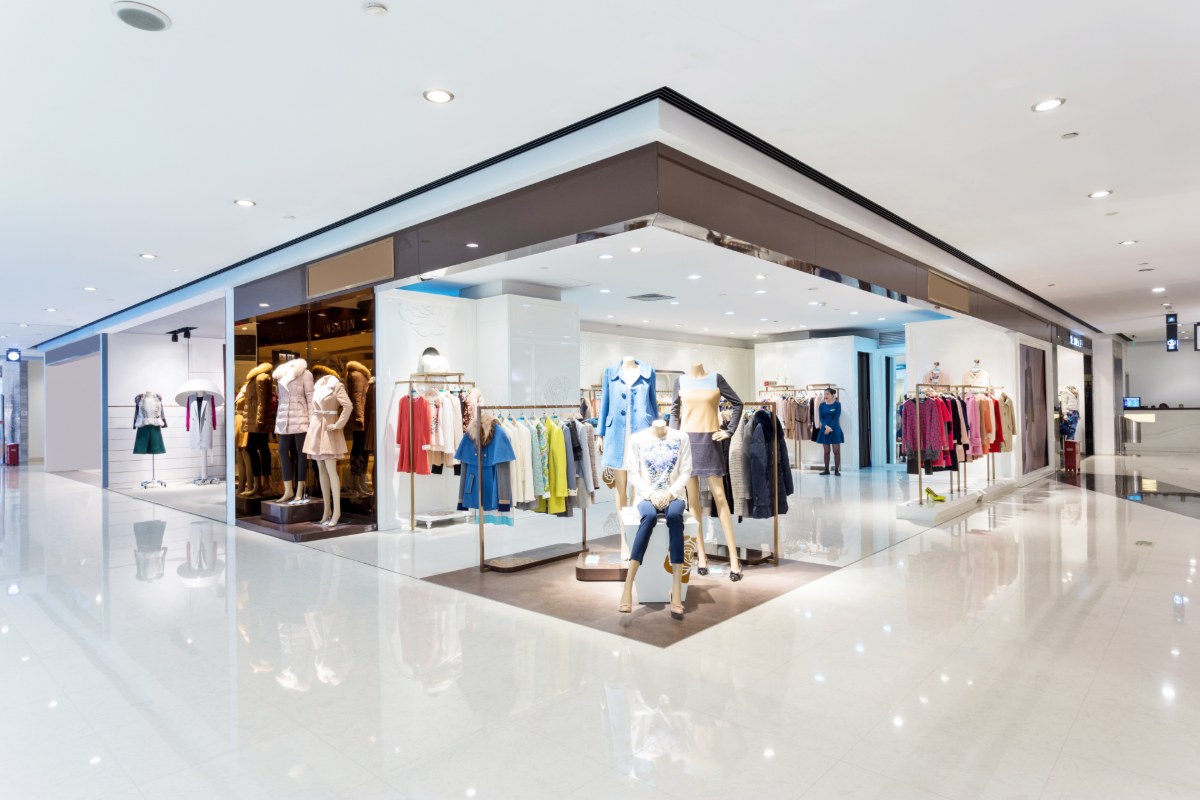 To leave you with something practical and tangible to work with: here are 6 ways in which light can help you to give your customers a unique shopping experience:
1) Contrast is your friend
Making the most of high contrasts will boost perception of the product on display, raising the customer's attention levels.
2) Distribute your light correctly
Generally diffused lighting guarantees a feeling of wellbeing, while vertical lighting facilitates orientation inside the store and the easier it is for customers to make their way around a store, the longer they will stay there.
3) Consider colour temperature
Cold temperatures create an idea of space while warm temperatures give an impression of greater familiarity.
4) Make the most of your windows
In windows it is always a good idea to well-defined light points to emphasis the perceived contrast; during the evening and when, in general there is not much daylight, low lighting levels are sufficient.
5) Create effects with floor-level lighting
If a spot is used on lower shelves, it is possible to attract customers' attention. It is also a good idea to integrate lights into the shelving itself.
6) Don't focus on lighting spots
Don't just opt for lighting that focuses on specific products. Consider backlighting over larger areas and whole shelving units. This will create appeal as well as a more memorable shopping experience.
To conclude
Light creates that necessary seduction which affects the unexpectedness of the interior, which, without pointless abstractionisms, creates new harmonies and atmospheres and which therefore shows itself to be a crucial, real and calculable coefficient in order to increase product sales.
A clever light designer "puts consumer areas on stage", and suggests new interpretations of the shopping area, to transform it into a careful stage setting of sales representation, in which the customer is a spectator and an actor in a "sensorial interaction" with the seller and the product.
This way, the shop evolves into forms such as the "interactive shop" and the "open museum" and this role changes results in the traditional shop-price-product relationship shifting towards an innovative atmosphere-sensation-product relationship.
The designed light can either reduce or expand an environment, creates for the user a real involvement in a perceptual interaction made of harmonies of lights and colors. Only in this way the store can only transmit through "communicative signs", an immediate and decodable message for the user, who will consider it his/her own, a mirror of his/her languages, desires and world.