---
Customization of luxury goods: the new "Porsche Studio" opens in Milan
---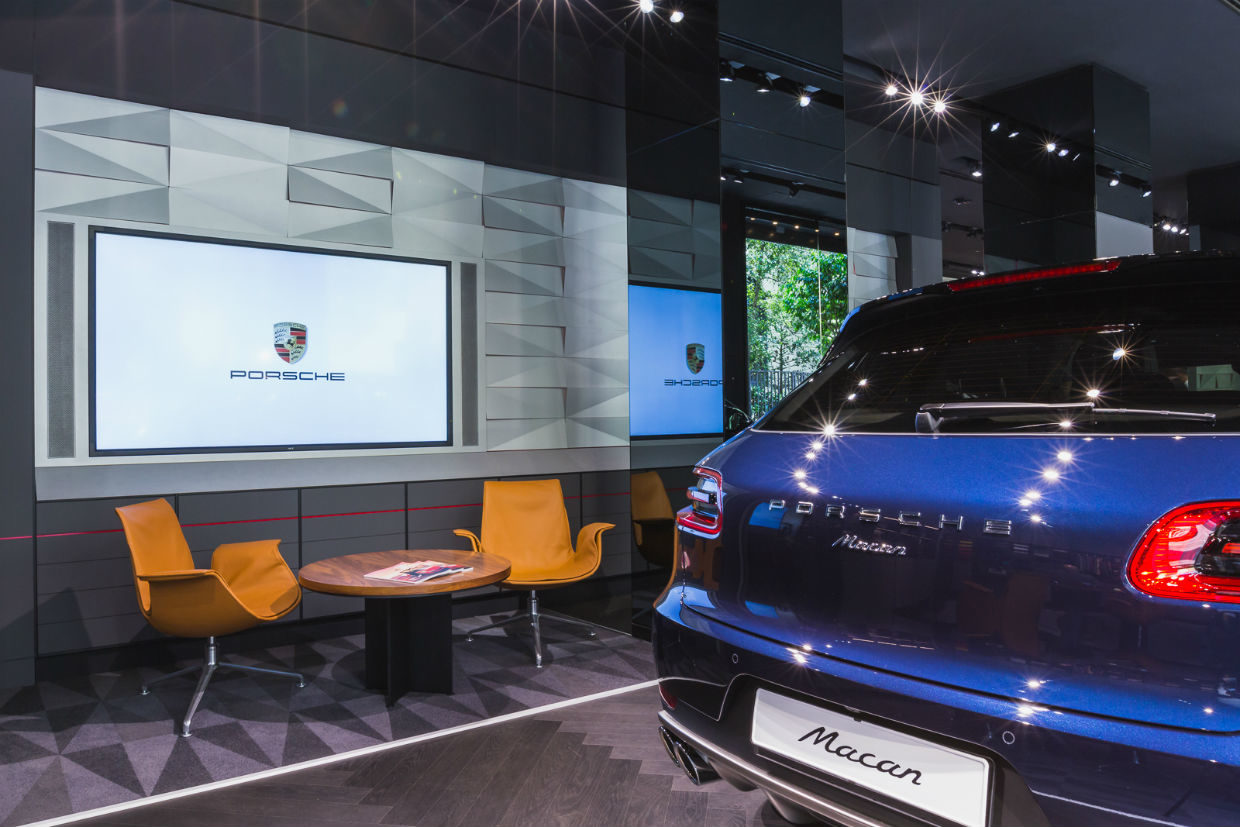 For postmodern consumers, buying goods no longer means satisfying needs but it is rather becoming a way for individuals to express their culture and take part in social relations.

The postmodern era is characterised by a new concept of consuming whereby goods and products evolve from a use value to a true and proper symbolic value. In a context where consumers play such a major role, companies can but direct their policies to the needs and desires of customers.

"In the transition to postmodernism, a new consumer emerges as one who has little in common with the traditional figure we know. Not only has he/she come of age as a consumer but also he/she has become more demanding, shrewd, selective, independent, competent, pragmatic, proactive, and unfaithful to the brand. And more important he/she is radically changing our knowledge on consuming. And that, along with its tangible meanings, is widening its aspects of sign, communication, and social exchange. A new language, that of consuming, with its grammar and syntax that is indispensable" (Fabris, 2003).

Starting from consuming styles, we have selected, among the main macro-trends, luxury and its customizationation.
As far as the latter is concerned, luxury cars and the care in providing one's own automobile a unique and customizationed image stand out.

Consuming and emotions
Hirschman and Holbrook were the first to highlight the importance of emotions in connection with the actual moment of the purchase of goods. According to these authors, in some circumstances, a true and proper hedonistic behaviour may be assumed. Following these authors, in contrast with conventional marketing models, Schmitt theorised experiential marketing, which focuses on emotions as indispensable feature to attract consumers and build their loyalty over time.

In this view it is crucial not to underestimate the importance of brand identity and that is

how companies want their brand to be perceived compared to how it is actually perceived (brand image).
Among the different macro-trends closely related to this topic we can find luxury goods and their "excessive" customization.
Some luxury market trends
The luxury market is constantly growing and in 2020 it will be able to rely on 440 million consumers. Among the most interesting aspects, inJob shows us that:

Experiences are worth more than products
Restaurants, wines, hotels, design and furnishings : "experiential" products grow more compared to the so-called personal luxury products. If until the year 2009 consumer spending on both sectors was more or less identical, nowadays experiential products are nearly worth twice as much.

The request for customization is growing
Between 2013 and 2016 consumers of luxury goods interested in product customization increased from 13% to 18%, and in some countries such as Italy, France and Russia this figure reaches 23%. Among the most requested customizations there is the possibility to have bespoke products that can be made to measure.

"Made in Italy" goods remain a major player
Italian quality is still acknowledged all over the world Among "made in" brands, our country is in the lead nowadays, before France and the US (almost exclusively appreciated by American consumers). As far as individual sectors are concerned, "Made in Italy" luxury fashion and footwear are growing strongly, while jewelry and perfumes are slightly decreasing.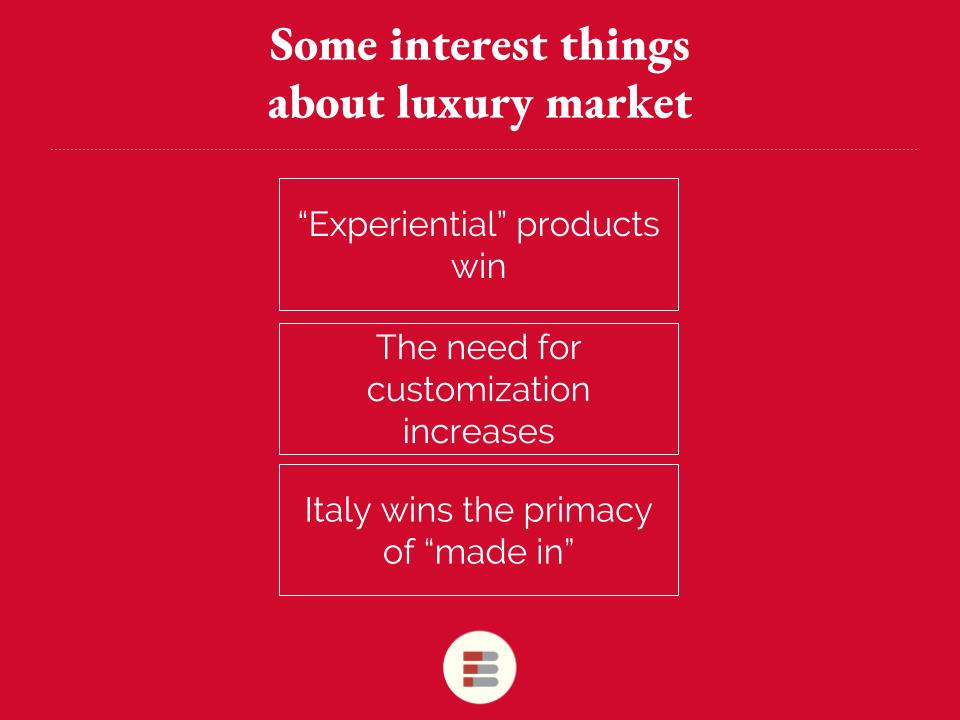 Customization concerns luxury goods in general
As already mentioned, goods customization is increasingly becoming a trend in the luxury market. Especially when dealing with one's own passions and that of luxury cars most certainly ranks among the major ones. Wealthy customers are asking for innovative, highly performing, technologically advanced, customized vehicles and they are leading the super luxury car market.
Luxury cars: a booming trend
In view of the fact that super luxury cars are more lucrative than more "popular" models, car makers are maximising the use of top range vehicle platforms by offering the most advanced luxury features, infotainment, safety and driving technologies at competitive prices.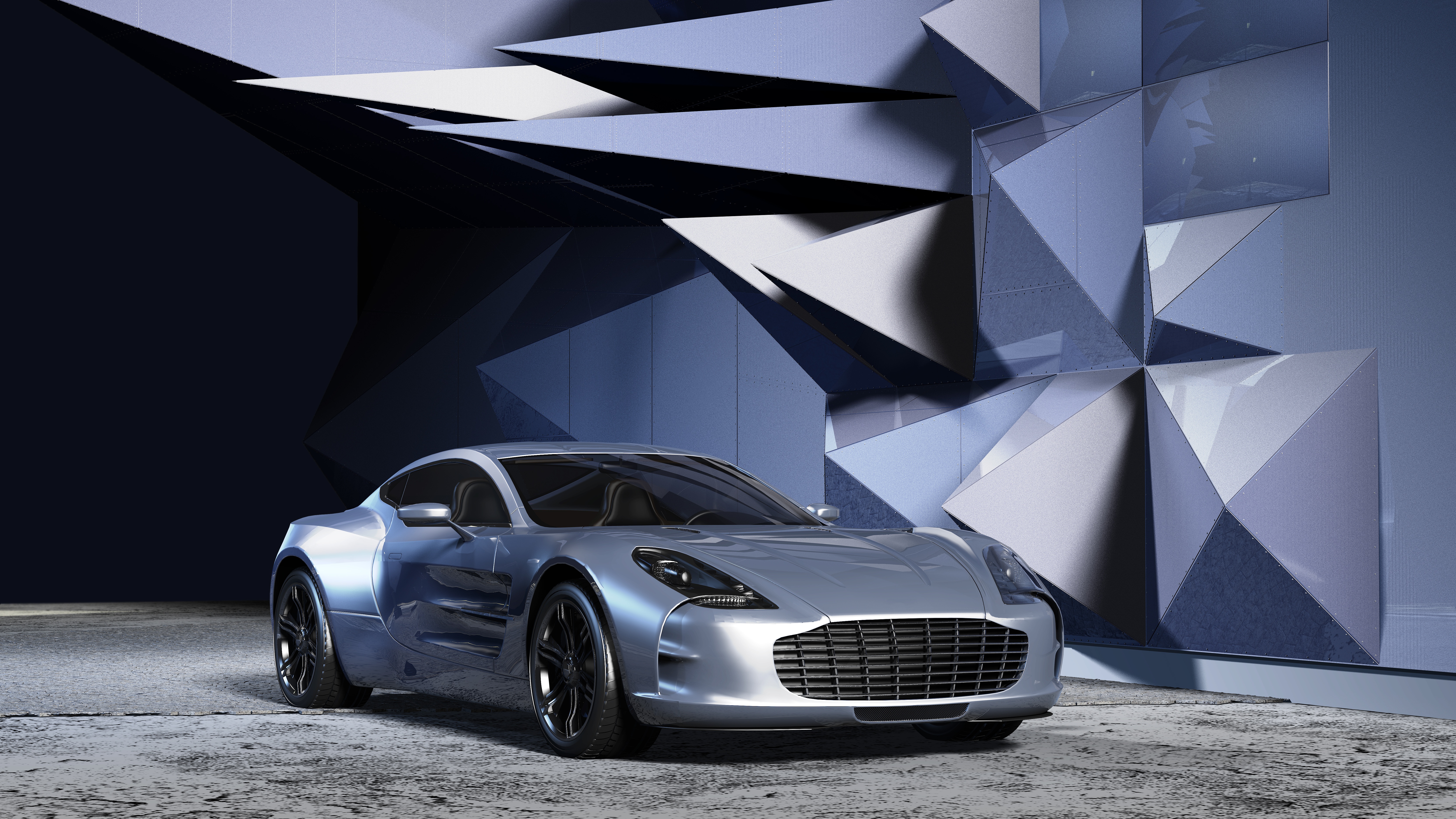 "Trends in Global Super Luxury Vehicles Market, 2016 – 2025", a recent survey by Frost & Sullivan Automotive&Transportation Growth Partnership Subscription Programme has reviewed the impact of connectivity, electrification and autonomous technology on the future of super luxury vehicles worldwide.

The survey shows that 2016 was a successful year for super luxury brands, with an 8% increase in sales compared to 2015, representing a total of 6.85 million units sold. It also assessed key market players such as Acura, Audi, Bentley, BMW, Ferrari, Fisker, Ford, Jaguar, Karma, Lamborghini, Land Rover, Lexus, Lucid Motors, Maserati, McLaren Automotive, Mercedes-AMG, Mercedes-Benz, Mercedes-Maybach, Nissan, Porsche, Rolls-Royce Cars and Tesla, as well as their strategies.

"To get a competitive advantage, car manufacturers should focus on building vehicles with remarkable convenience features in addition to maximum customization options", according to Venkata Balakrishnan, an analyst for Frost & Sullivan.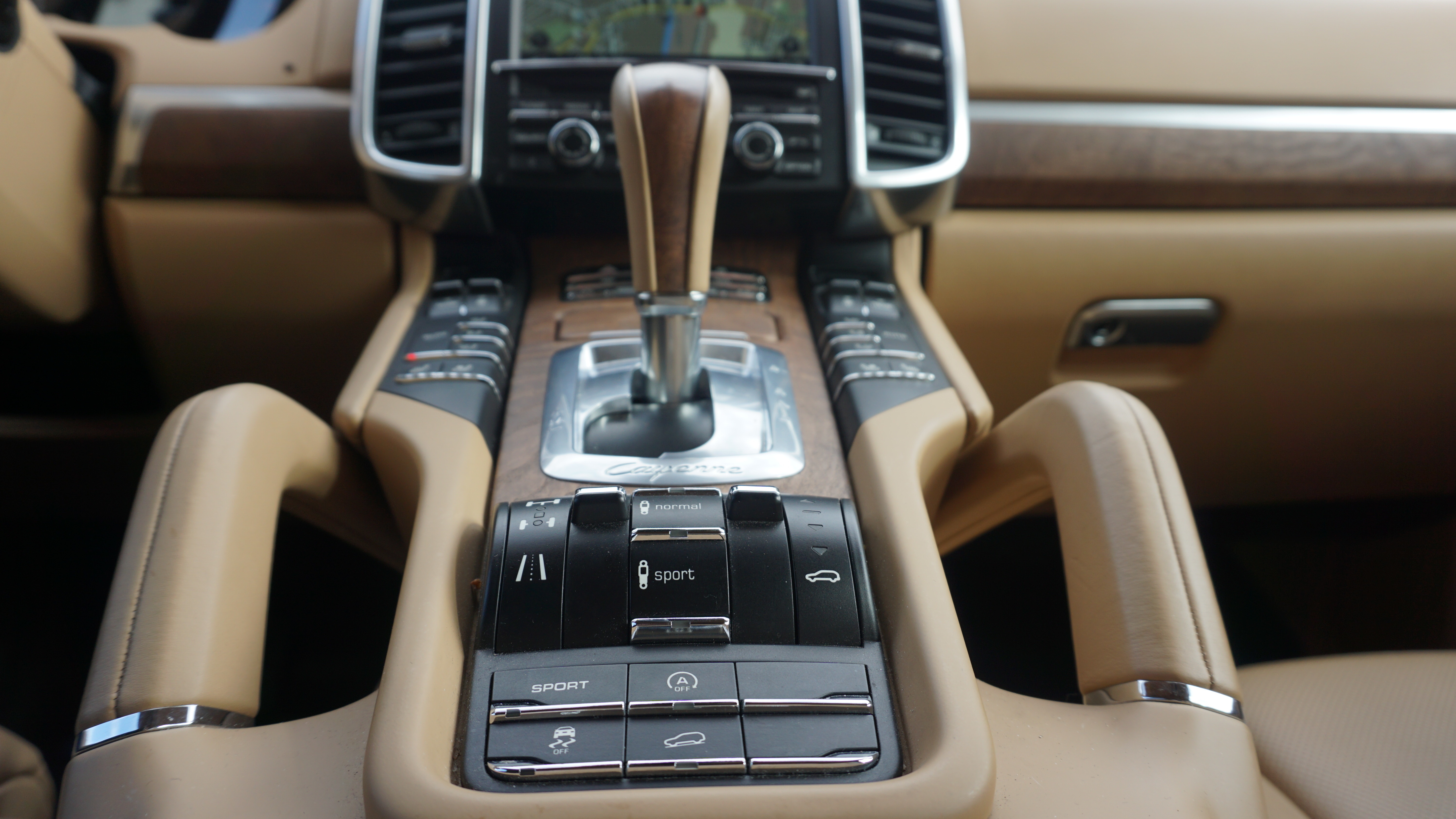 "Porsche Studio", the new Porsche showroom in Milan
It is towards this trend that car maker Porsche is actually heading, having only recently inaugurated the first Porsche Studio in Italy, in via della Spiga, one of Milan most exclusive luxury shopping avenues.

Porsche Studio in Milan is in fact their second venue in Europe, after opening one in Sylt, Germany, and the fifth one worldwide (the other showrooms being in Beirut, Cape Town and Guangzhou).

These new sales point formats fall within the canons of the digital age to live an innovative experience with the brand and familiarize with its products.

The space dedicated to car sales has been furnished in full respect of the elegant style of the brand and in cutting-edge settings.

The furnishings and fittings, manufactured and installed by Effebi, display minimalist and functional features. The colours selected, along with prevailing grey that covers the entire space, combined with the American walnut used for the worktops, enhance the brand's iconic style.